Pexsisen "No-Sort" Bottle Drive Saturday April 15th, 9am – 3pm
In the school loop
some community bag pick up will be available…watch for flyers to be dropped off at your door
All funds raised will go towards supporting the students at Pexsisen Elementary School through future special events, school activities and supplies.
Thank You
for your support and participation!
Parent Advisory Council (PAC)
Our Purdys Fundraiser begins….NOW! Go get your Easter treats: https://fundraising.purdys.com/1559328-106311
Stock up on beautiful Easter gift boxes, fun chocolate bunnies, Sweet Georgia Browns and more. All profits will go directly to our school's PAC to help support our kids! So satisfy those cravings, get all your Easter gift-shopping done while supporting a great cause.
The deadline to order is March 19th and pickups will be April 3rd and 4th, 5-7pm (from a convenient location…more info to come, watch the facebook page and your email).
Please share with anyone you know who might be interested. It would help us so much.
Thank you!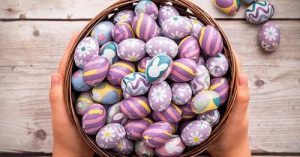 Congratulations to all of our students who participated in the Legion Remembrance Day Contest.  These two incredible students won first and third place in the Legion Remembrance Day Contest for their art posters.   Thank you to their teacher for encouraging and supporting their participation.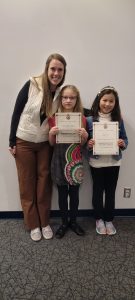 Thank you to our PAC for making breakfast for the entire school!  This was a lovely way to end the year and celebrate the holidays together.  Here are some pics of just a few of our volunteers.  It was a great morning.
Kindergarten Registration is right around the corner.
French Immersion Kindergarten and Nature Kindergarten- Jan.9th to Jan. 13th.
Regular Kindergarten – Jan. 23rd to Jan. 27th
Online at registration.sd62.bc.ca.